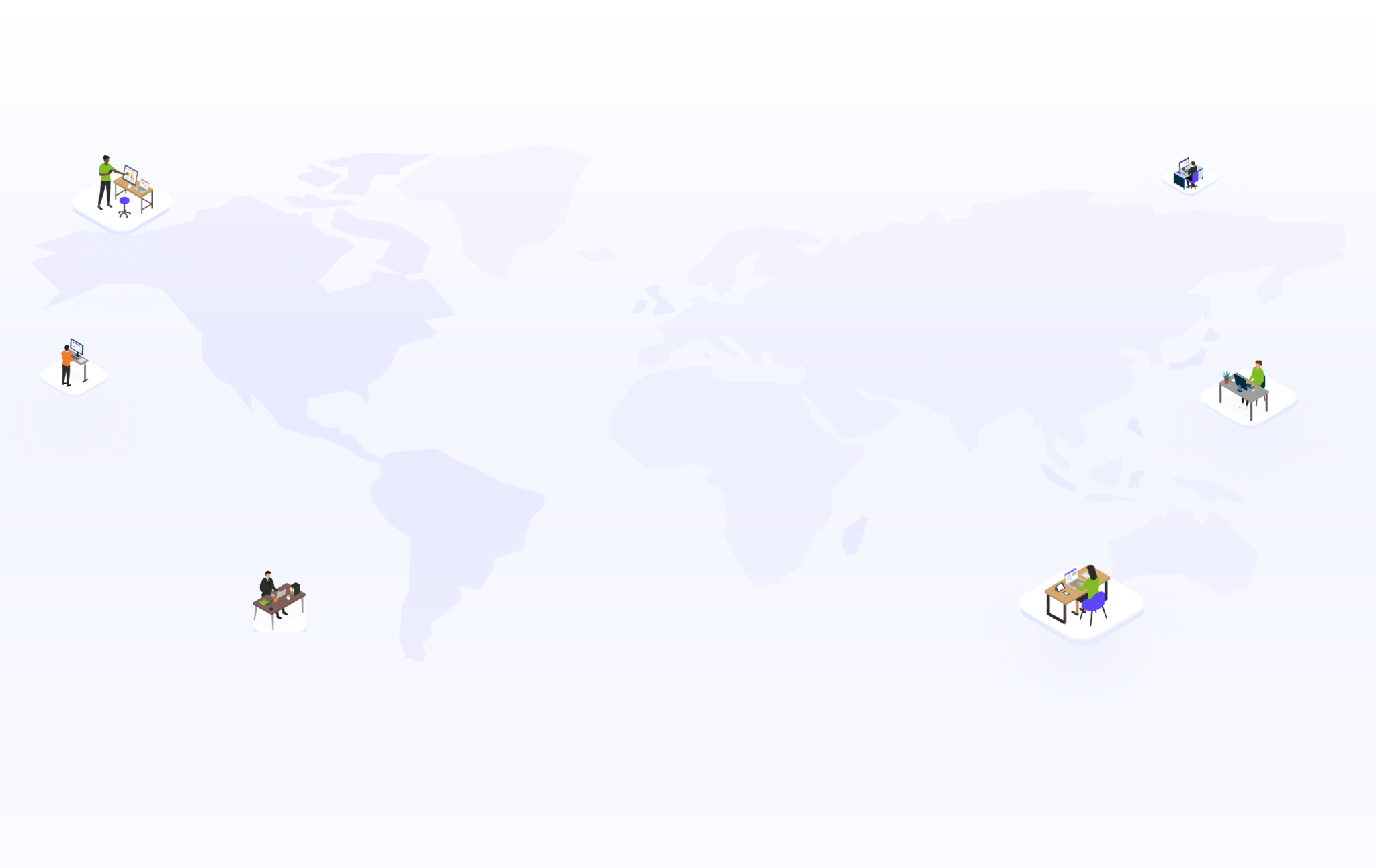 READY TO EXPAND YOUR BUSINESS INTERNATIONALLY?
Build Your International Expansion Blueprint with weConnect
Avoid Compliance Errors That Could Derail Your Expansion Budget and Cost You $100,000s
Global Expansion raises the stakes – while your growth opportunities improve, the consequences of your errors are magnified. Even minor missteps can snowball at an international scale.
weConnect understands the local landscape in 86+ countries and can mitigate the international risks that come with growing your business globally.
We'll help you navigate the complexities of international expansion and keep you compliant with local laws and regulations, so you avoid pitfalls that could derail your expansion budget and detract from your overall return on investment.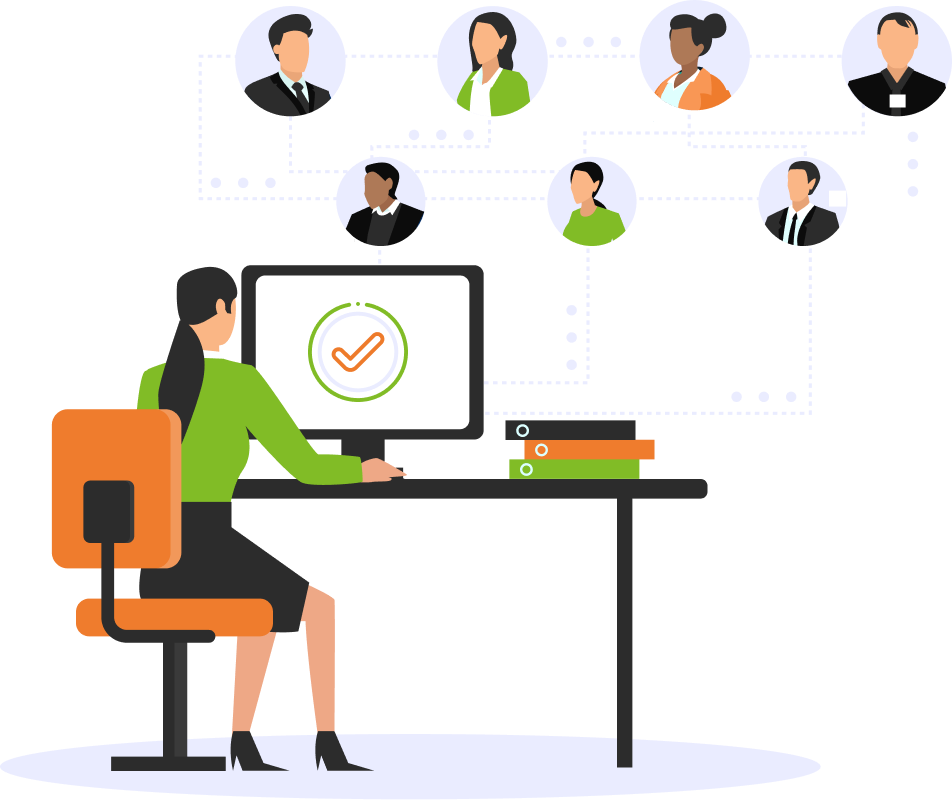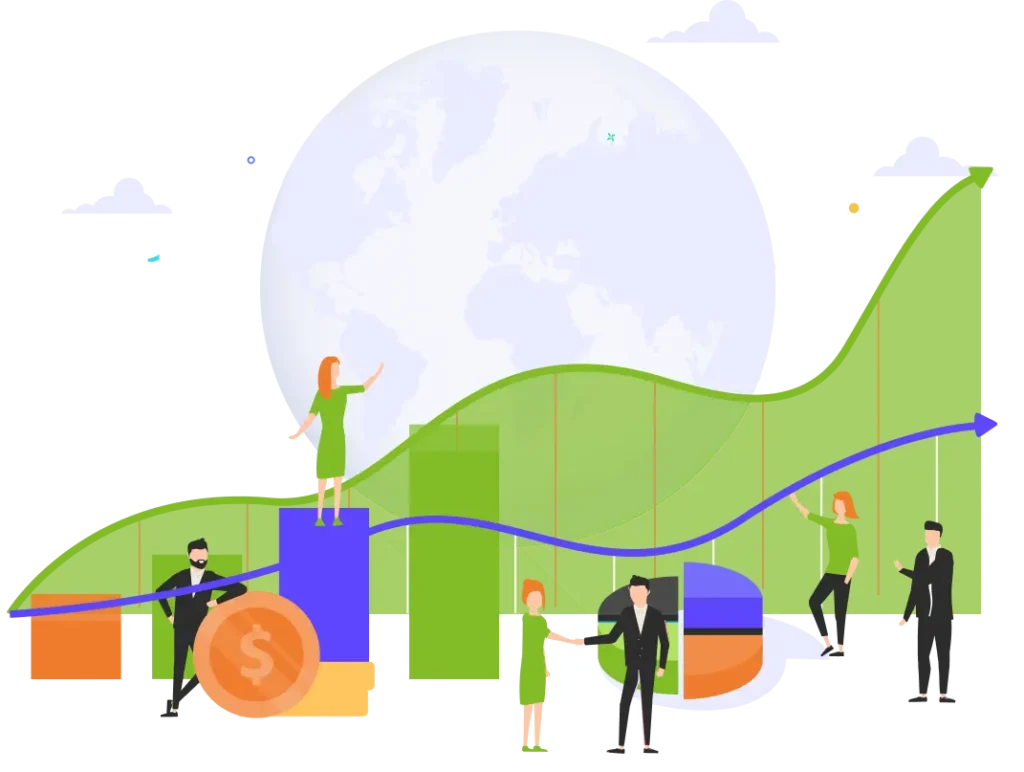 Set Up FAST And Compete in Foreign Markets From Day 1
If you want to compete in a new market, setting up correctly, compliantly and as fast as possible is absolutely critical. The last thing you want is to delay your expansion, and hand your competitors an advantage on a silver platter.
We've handpicked our team from the world's top talent, for an aligned mentality and strong leadership in the global space. We have over 1,200 team members, 80% of whom hold CPA, Project Management, or legal certifications. Their combined skill-set can help you achieve your goals efficiently and meet even the tightest deadlines. With the world's best on your side, you'll be able to compete in any new market from Day 1 – and win.
There Are 3 Stages To International Expansion: Strategy, Execution and Management – Book A Time With Us So We Can Walk You Through All The Steps!
Growing a business internationally may seem overwhelming, however, the team at weConnect Global are well placed to put you in a position to be successful. Depending on where you are in your expansion plans, you may be better served by weConnect or one of its partners to facilitate the right conversations at the right time to achieve success.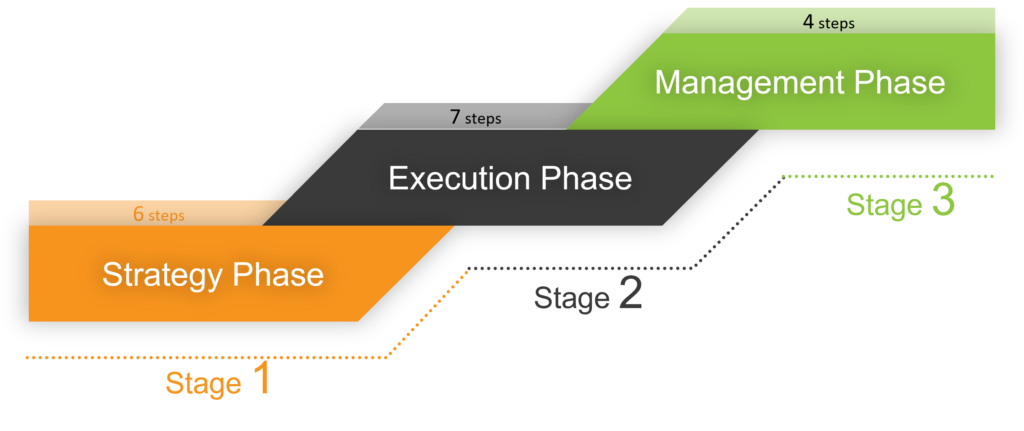 Build a Tailored Made Blueprint For Your Company's International Expansion To Identify and Tackle All Potential Landmines and Pitfalls.
Discus How To Streamline Your Expansion Strategy.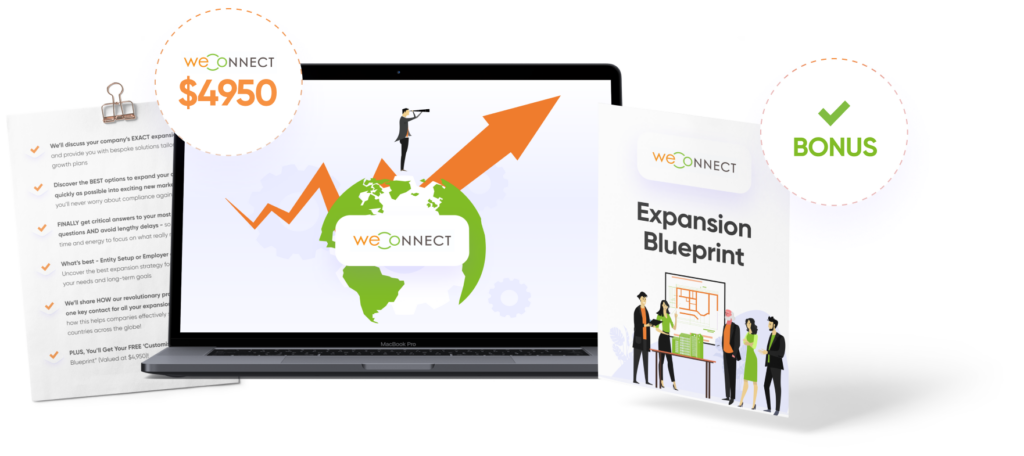 Book your FREE, No-Obligation initial consultation now and uncover exactly what you can do to save yourself countless headaches AND significant costs by expanding your company quickly, efficiently, and compliantly – without blowing up your budget.
To build your tailored Expansion Blueprint we charge USD 4,950, however, before you decide to go forward with the exercise, talk with our specialist team to get a better understanding of what is included so you are 100% clear.
Here's just a fraction of what you'll discover in your initial consultation…
We'll discuss your company's EXACT expansion goals and explain about each step of international expansion

Discover the BEST options to expand your company as quickly as possible into exciting new markets – so you'll never worry about compliance again

FINALLY get critical answers to your most pressing questions AND avoid lengthy delays – so you have the time and energy to focus on what really matters

What's best – Entity Setup or Employer of Record? Uncover the best expansion strategy for you based off your needs and long-term goals

We'll share HOW our revolutionary process gives you one key contact for all your expansion needs …and how this helps companies effectively set up in over 120 countries across the globe!
Available consultations are filling up… FAST! To book your session before it's too late, complete the form below now.